A sore throat refers to an itchiness or irritation in the throat, the pain is a symptom of sore throat. Although it may get worse when you eventually try to swallow especially solid food. Sore throat is painful and might even prevent you from sleeping, but then there are ways to handle it.
Most times when kids or even adults complain of itchiness in the throat we immediately rush to the pharmacy or medicine cabinet to get a drug or two. But today I will expose you to some natural remedy that can combat the sore throat at home.
In some cases, medicine may help the person feel better, that's if it's very serious. But if it's not, you can use some of the natural sore throat remedies for kids and adult I will show you today.
Now, the first step to take is make sure the patient rests and gets plenty of water to drink. The extra fluid thins the patient mucus and this helps it to drain and it can also ease the sore throat. I would advise you try a variety of fluids like warm water, tea with lemon and honey or even chicken soup.
This approach has helped me several times, one time I recommended it for a friend whose 5 years old son had a sore throat and couldn't sleep, guess what it worked magic and the boy was fine after taking tea with lemon and honey.
Anyway, let us go through the main remedies that ease sore throat. Let's begin;
1. Gargling with Salt Water
When using this method, you will only need ½ teaspoon of salt in a cup pf warm water. It can be given to kids around 5 0r 6 years of age. Ensure that the salt is dissolved and have the kid or adult gargle and spit out.
2. Honey
This is a common remedy for most households including mine. All you have to do is mix honey and tea and the sore throat is over. Also, honey is effective for taming mid-night coughs than the regular suppressants. It is also a quick and effective wound healer that means the sore throat will heal in no time if this method is applied.
3. Marshmallow Root
The marshmallow root has been used as food and medicine for centuries now. Although this method isn't as quick as others all you have to do is steep it overnight, strain and drink it. You should 1 teaspoon of dry marshmallow root in a cup of boiling water. It is safe for children although it can interfere with some medications and also affect blood sugar, so be sure to check with a doctor before using this method.

4. Baking Soda Gargle
Although saltwater gargle is common, gargling baking soda mixed with salt water can also be effective. Gargling this kills the bacteria and prevents the growth of fungi and yeast. ¼ teaspoon of baking soda and 1/8 spoon of salt should be taken every three hours.
5. Apple Cider Vinegar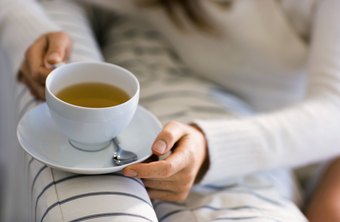 Apple cider vinegar(ACV) has natural antibacterial uses that can fight infections. Due to its acidic nature, it can break down mucus in the throat and stop the bacteria from circulating. Dilute 1 to 2 tablespoon of ACV in a cup pf water and gargle with it. Take a small sip and repeat one or two times every hour.
Am sure this post has exposed you to something great, kindly share.